Malden's First Annual Public Safety Day
09/24/18 - IAFF Local 902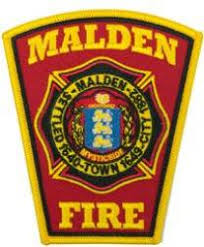 In honor of National Fire Prevention Week, the Malden Fire and Police Departments will be holding the City's First Annual Public Safety Day on Sunday, October 7th from 10 AM – 2 PM at Linden Park, 29 Wescott Street. Fire Prevention Week is a time that all are encouraged to recognize the dangers that can occur in the places we feel the safest. This year's theme is "Look.
Monday, October 1, 2018: 3rd Annual CSFA Fallen Firefighters Memorial Dinner Fundraiser
09/24/18 - UPFFA
3rd CSFA Fallen Firefighters Memorial Dinner Fundraiser  Monday, October 1st at 5:30 p.m.
September 30, 2018: 16th Annual Firefighters Memorial Service
09/24/18 - UPFFA
16th Annual Firefighters Memorial Service  Sunday, September 30th at 12:30 p.m.
Throwback Photo
09/21/18 - New London Fire Fighters
A quick throwback photo after some work. Pictured from left to right are FF's Ventura, Rosado, McGuirk and LT. Wargo.
Friday Update: September 21, 2018
09/21/18 - IAFF Local 1014
YOUR RETIREMENT BENEFITS ARE UNDER ATTACK
09/21/18 - OSFFC
Your retirement benefits are under attack Dark money groups like Priority Oregon are running political ads attacking the retirements of public employees. And now Rep. Knute Buehler has proposed slashing benefits for teachers and other public employees by $1.2 billion. Knute Buehler wants to cut $1.
I-25 Vehicle Fire
09/20/18 - South Metro Firefighters IAFF LOCAL 2164
At 11:56 a.m. on Thursday, September 20, 2018, South Metro Medic 33, Engine 36 and Engine 44 responded to a vehicle fire on the shoulder of southbound I-25 just north of Castle Pines Parkway. A full-size pick-up truck towing a fifth wheel trailer was engulfed with flames when crews arrived.
Promotional Ceremony
09/20/18 - South Metro Firefighters IAFF LOCAL 2164
On Wednesday evening family, friends and coworkers gathered at SMFR Headquarters to celebrate personnel who received badges and took oaths of office for their new positions. They include an Accreditation Manager, Fire Investigator, 2 Firefighter Paramedics, 14 Firefighters and 1 Lieutenant. Congratulations on their impressive accomplishments! https://www.southmetro.
Oak Hill Ct. Brush Fire
09/20/18 - South Metro Firefighters IAFF LOCAL 2164
At 3:17 p.m. on Tuesday, 911 callers reported a grass fire threatening homes in the 7900 block of South Oak Hill Court in Arapahoe County. First arriving Medic 63 found a ½ acre grass fire that had been mostly extinguished by neighbors with garden hoses and buckets of water.
Highlands Ranch Hoist Rescue
09/20/18 - South Metro Firefighters IAFF LOCAL 2164
At 9:08 a.m. on Tuesday September 18, 2018, Local 2086 members responded to a medical emergency on Woodgate Drive in the Back Country Community in Highlands Ranch. Upon arrival the crews found an injured worker approximately 14 feet below grade in the foundation of a home under construction.
September 22 & 29, 2018: Members Needed Labor to Labor Walks
09/19/18 - UPFFA
MEMBERS NEEDED FOR LABOR TO LABOR WALKS. OUR PARTICIPATION IS CRUCIAL TO THE SUCCESS OF THE UPCOMING ELECTION: Saturday, September 22nd – 8:30 AM - 12 PM Danbury: Labor Canvass for Jahana Hayes, Ned Lamont & Julie Kushner (SD 24) Meet at: Connecticut Health Care Associates, 24 Shelter Rock Rd.
NOTICE TO IAFF LOCAL 42 MEMBERS REGARDING UNION DUES
09/19/18 - IAFF Local 42
On June 27, 2018, the United States Supreme Court issued a decision in Janus v. AFSCME, Council 31.  That decision invalidated a public sector union's ability to require non-members to pay and an employer's ability to deduct "agency" or "fair share" or "service" fees from non-members' pay.
2018 Saint Paul Fire Foundation Fire Ball
09/19/18 - IAFF Local 21
  The Saint Paul Fire Foundation Fireball is just 18 days away! Order your tickets and/or tables today! Go to https://stpaulfirefoundation.
Buddy Walk
09/19/18 - IAFF Local 739
Massachusetts Down Syndrome Walk On October 7, 2018, I will be participating in the Massachusetts Down Syndrome Congress' Buddy Walk in Wakefield in honor of my son, Noah. This walk takes place each year in Massachusetts to support the more than 5,000 families who have a member with Down Syndrome in the Commonwealth.
2018 Executive Board Election - Membership Meeting
09/19/18 - IAFF Local 1014
Firefighter Fitness Study
09/19/18 - IAFF Local 21
The Saint Paul Fire Department has an opportunity to participate in a study that will have long term impact on firefighter fitness throughout the nation. The Health Partners Institute has been awarded a grant to evaluate cardiorespiratory fitness among active firefighters. The study will utilize the most current technology to assess individual aerobic capacity and body fat.
NEW IAFF Local 42 Mobile App
09/18/18 - IAFF Local 42
Local 42 is excited to announce our new Mobile App that works in concert with our website.  Please download the Mobile App from the Apple Store or Google Play Store by merely clicking on the button in the left column.   Once you download the App you will use your User Name and Password that you use to access the Members Only Section of this website to log into the Mobile App.
September Meeting Minutes Uploaded
09/18/18 - IAFF Local 1403
The minutes of the September meetings have been uploaded.
Academy Burn Day
09/16/18 - South Metro Firefighters IAFF LOCAL 2164
The temperature is heating up on the SMFR drill ground as Academy 18-1 begins training with live fire. https://www.southmetro.
Academy Training
09/16/18 - South Metro Firefighters IAFF LOCAL 2164
On Friday South Metro Fire Academy recruits practiced roof assessments, vertical ventilation and overhaul techniques at a home donated to the SMFR Training Bureau. The structure is scheduled for demolition and provided the perfect environment for hands-on training. https://www.southmetro.
Engineer Greenwalt Retirement
09/16/18 - South Metro Firefighters IAFF LOCAL 2164
On Saturday afternoon family, friends and co-workers of Engineer Bill Greenwalt gathered at Firehouse 38 in Cherry Hills Village to celebrate his retirement. The SMFR Honor Guard presented Engineer Greenwalt with a flag while the Pipes and Drums performed. Thank you for 23 years of service to the community and congratulations on your retirement! https://www.southmetro.
GUNS VS HOSES
09/16/18 - IAFF Local #1945
Notice of Elections
09/16/18 - IAFF Local 1403
NOTICE OF ELECTION In accordance with our Constitution and By-Laws, Article 5 Section 6 – "Nominations for elected office shall be held in September of the election year. Any member in good standing may nominate eligible members for office, or may submit a letter of nomination prior to meeting date.
Stratford Fire Fighters, Local 998 - Press Release
09/15/18 - UPFFA
Local 42 Annual Picnic
09/14/18 - IAFF Local 42
PFFM Quarterly Meeting
09/14/18 - Professional Firefighters of Maine
Sisters and Brothers, This is a reminder that our upcoming Quarterly Meeting will be on Tuesday, October 16, 2018 starting at 10am, Pipefitters Hall on Gabriel Dr. in Augusta.
Friday Update: September 14, 2018
09/14/18 - IAFF Local 1014
Gross Decon Training 9/13/18
09/13/18 - New London Fire Fighters
The NLFD has many nearby potential hazardous materials sites. Members often train on how to best deal with these potential incidents. Today members trained on gross decontamination. Pictured is a quick set up using two engines that will spray effected people with a gross rinse of water before they are seen by medical professionals.
September 11, 2001
09/13/18 - New London Fire Fighters
This week we remember the lives cut short on September 11th, 2001. The following photo is of Ladder 118 responding out of Brooklyn Heights. All 6 firefighters on board never made it out of the towers.
September 13, 2018: UPFFA of Ct. Delegates Meeting, Journeyman & Apprentices Training Center, 450 Murdock Avenue, Meriden - Hosted by: Meriden Fire Fighters, Local 1148
09/13/18 - UPFFA
Fire Fighter Raul Montoya
09/13/18 - IAFF Local 51
Fire Fighter/ Paramedic Raul Montoya is a 16 year veteran for the El Paso Fire Department. On March 2018, Raul sought medical attention for gastrointestinal pains.   On September 6, 2018, he was diagnosed with Colo-Rectal cancer.  He is scheduled to initiate radiation therapy on September 17th in attempts to reduce the size of the malignant tumor.
IAFF Fallen Fire Fighter Memorial 2018 Things To Do Information
09/12/18 - Colorado Springs Professional Firefighters
Please follow this link for things to do while in town for the 2018 IAFF Fallen Fire Fighter Memorial. https://downtowncs.com/iaff/
2018 Nomination & Election Notice
09/12/18 - IAFF Local 42
2018 Trunk or Treat Event
09/12/18 - IAFF Local 42
FPF Endorsement for Governor-2018 Election
09/12/18 - IAFF 1826
To all Local 1826 Members, Please see attachment containing the FPF's reasons and endorsement for the position of Governor of Florida, Nov. 6th 2018 Election.
Semi-Truck Fire
09/12/18 - IAFF Local 1164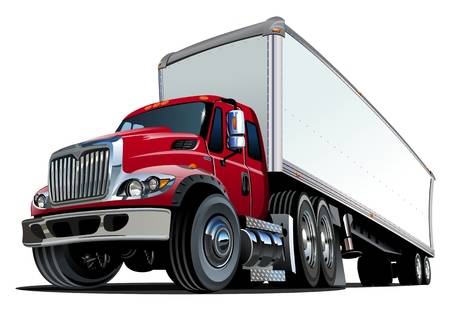 If you were traveling on I-275 today around 6pm today you may have seen your Livonia Firefighters hard at work. Livonia responded to a semi-truck fire, carrying lithium car batteries. To safely and quickly extinguish this fire we call for assistance from Detroit Metro Airport Fire and Northville Township Fire, to assist LFD with using "a lot" of foam. Good job everyone.
Free Member Orientation Classes
09/12/18 - MPFFU
Michigan Professional Fire Fighters Member Orientation Class From brand new member to seasoned vet, this class has something for you. Great overview of our union, how it works, and what resources are available to you. Any member can attend either of these locations. Please register ASAP if you want to attend.
Photo gallery: Our flag still stands — 9/11 Memorial at El Dorado Adventist School
09/12/18 - IAFF Local 3556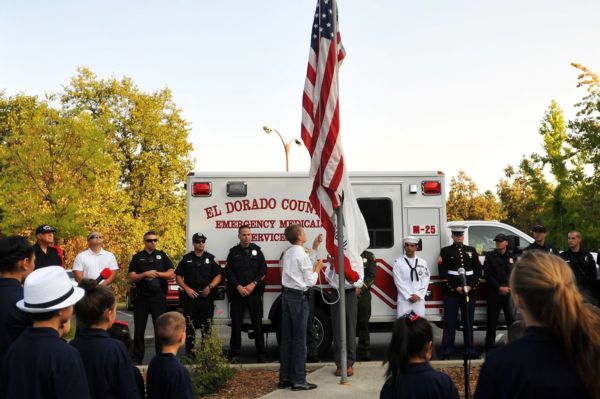 By Gray Baker
Member of the Year Nominations will be accepted at the Oct. 25th Bi-Monthly Meeting
09/12/18 - IAFF 1826
To all Local 1826 Members, "Member of the Year" Nominations will be accepted at the Oct. 25th 2018 Local 1826 Bi-Monthly meeting. If you feel a member of your District or Union wide has distinguished themselves as a Union Member, please bring forward a nomination at next months meeting.
MSP-EMHSTC Training
09/11/18 - MPFFU
The Michigan State Police-Emergency Management and Homeland Security Training Center (MSP-EMHSTC) recently released their FY 2019 training schedule. Most of these courses are open to firefighters.
We shall NEVER forget
09/11/18 - IAFF Local 1014
Los Angeles County Firefighters IAFF Local 1014 Representing over 3200 Firefighters, Paramedics, Dispatchers, Pilots, Wildland Firefighters, Forestry and Health Haz Mat personnel Patriot Day Tuesday September 11, 2001 is a day that we shall never forget (click here for a time line of events). Think back.
Red Hawk hosting 9/11 memorial climb
09/10/18 - IAFF Local 3556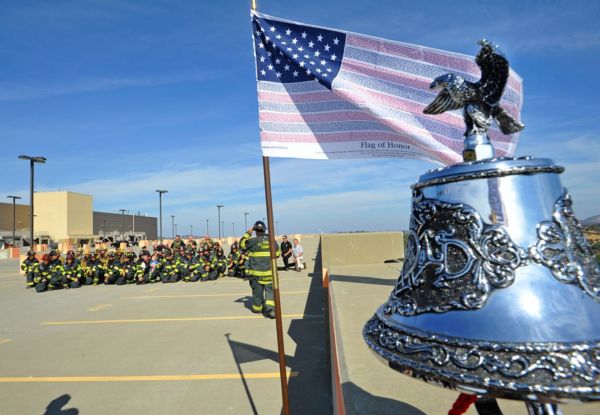 By Mackenzie Myers In remembrance of lives lost almost two decades ago on Sept. 11, 2001, local first responders will don their gear and climb over 100 stories for the second year in a row. The 9/11 Memorial Stair Climb will take place outside the Red Hawk Casino level 1 parking structure at 8 a.m. Tuesday, Sept. 11. […]
September 9, 2018: Ct. United Ride
09/10/18 - UPFFA
NEVER FORGET
09/10/18 - IAFF Local 902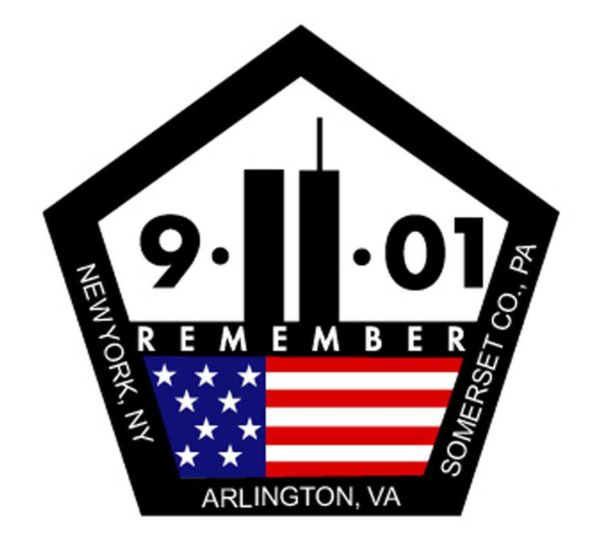 The Malden Fire Department will commemorate the 17th Anniversary of the terrorist attacks of September 11th, 2001 and the subsequent losses suffered at the World Trade Center, the Pentagon, and in Pennsylvania. All apparatus will report to District 1 by 0830.
Sept Meeting Canceled
09/10/18 - Newport News Firefighter's Association
Septembers meeting has been canceled due to the possible hurricane. Please ignore all auto-reminders sent out by the calendar.
2018 Guns & Hoses Softball Game
09/10/18 - IAFF Local 21
Last Call Foundation-Fundraiser
09/10/18 - IAFF Local 739
FALL FUNDRAISER SUNDAY, SEPTEMBER 23, 2018 Florian Hall 55 Hallet Street, Dorchester 3:00–7:00pm Emcee - Boston 25 News Anchor Blair Miller ? Light Dinner ? Entertainment ? Cash Bars ? Silent Auction Cambridge-born-turned- Boston-comedy-legend Lenny Clarke headlines General Admission Tickets $60 Historical BFD photo's and video by Boston Fire Dept.